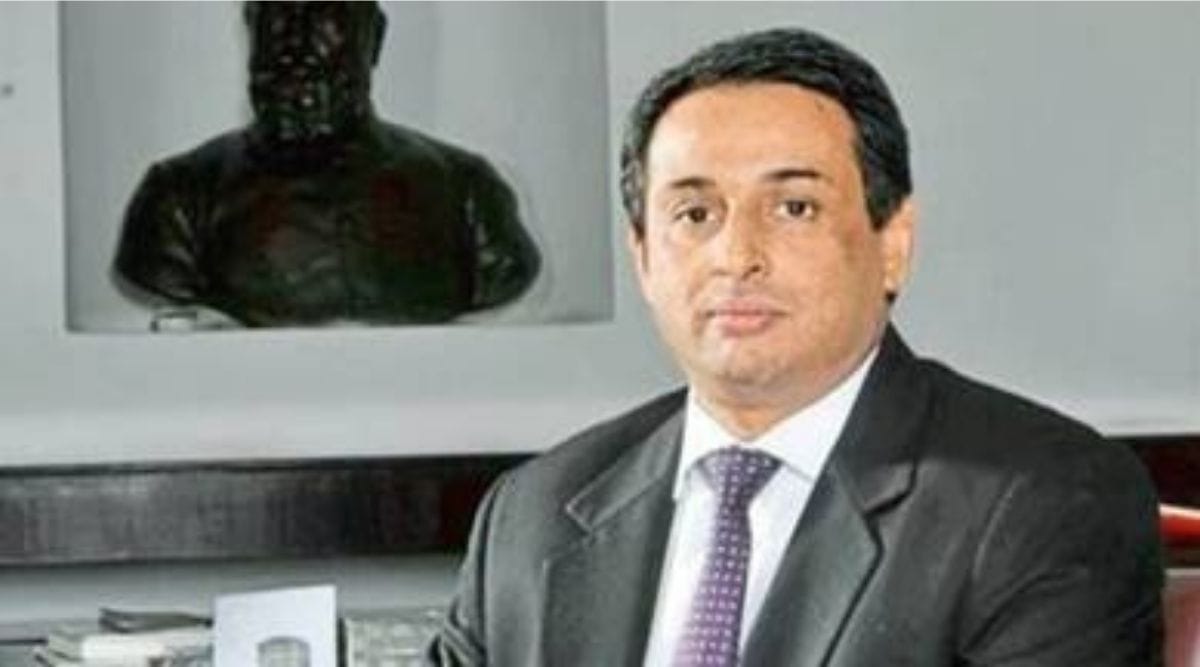 Industry cannot have 'unfair expectations' on interest rate cycle as central banks around the world are tightening monetary policies, says CII Chairman and CEO of Tata Steel and MD TV Narendran . In an interview with Pranav Mukul and Aanchal Magazine, talking about the impact of the pandemic on the MSME sector, he urged that "one size fits all" might not work to get some sectors back on track. Edited excerpts:
The interest rate cycle is taking a turn and with rising inflation and pressure on input prices, how do you see all of this impacting the investment scenario?
The feeling is still quite positive when we talk to our members. Rising interest rates were somewhat inevitable given inflationary pressures and we believe the RBI has been very dovish over the past few quarters. So we can't have unfair expectations, central banks around the world are responding to these calls. In terms of input cost pressures, some margin pressures are causing concern as demand remains strong. But if margins will be impacted, how much of the input cost impact can be passed on to customers without hurting demand – these are some of the questions our members are grappling with. But overall, when we spoke to them, the sentiment was positive, with people expecting to continue spending more capex than they had in previous years. So there are obviously concerns about the turbulence but nothing has gone off the rails so far.
CII's surveys have shown that most businesses are operating at close to 70-80% capacity. Would that translate into capital expenditure for businesses, and can interest rate hikes potentially impact that?
One of the biggest areas where private sector investment is announced is metals, and then mining. There, the motivation to invest is all the stronger as the demand is strong, the profitability is strong, the balance sheets have been deleveraged, so we can grow without going into too much debt. So I don't see any change there. In fact, if people try to accelerate investments and grow faster. Because there is also an export opportunity for Indian metal producers. The second area that was strong was Chemicals and Specialty Chemicals which again had a good year of exports, again there are opportunities and we see that should be strong as well. The third area is governed by the PLI program and the potential demand in India is electronics manufacturing. We will continue to see investment coming in there and in fact India can go from being a big electronics importer to a big exporter. The fourth area where we've seen the private sector come in strong is in supply chains, warehousing, etc., and that's also very strong because of the growth of the e-commerce sector and the Money continues to be invested in this sector and everyone is developing beyond the big cities in the interior of the country. Overall, with private sector investment flowing in because of government investment in infrastructure, I think the narrative continues.
While tight monetary policy can have an impact on inflation, there appear to be more structural issues. Do you think an interest rate hike alone would be enough?
The inflationary impact is multiple reasons. Much of this has to do with the fact that post-pandemic recovery globally is faster than most people thought and supply chains are unprepared for it. So you had shortages of semiconductors, containers, multiple bottlenecks, that were exposed, which led to higher costs. Likewise, geopolitical events also had an impact if you look at China and Australia had a problem before that. Now, with the Ukraine problem, for example, coking coal prices are very dependent on geopolitical issues. So it was up or down depending on that. This is a big entry cost for the steel sector. Some of them are structural but not necessarily permanent. They are structural but will go away as things get better and the RBI took a stand and that's why they didn't raise the interest rates because they felt that some of them had less to do with local problems and more with temporary global problems. . But having said that, as inflation has risen and India is also highly vulnerable to oil prices, the RBI is taking a stand and like all central banks cannot sit idly by if inflation is higher that she is comfortable. So that's a step they'll take.
Many sectors have been more affected than others. The MSME sector is one, but even within MSMEs it is not everyone. If you really look at India's strong exports, a lot of exports go through MSMEs. Many MSMEs have also done well, but many have struggled. So you need to have a sectoral approach rather than an MSME approach in general, because not all of them are doing badly. Our own admission to the government is that for some of these areas you have a very targeted approach. Some things like the ECLGS have helped, but even beyond that we need to see how we can help some of these sectors, which are more affected, and get them back on track. So it's not a one-size-fits-all approach. Monetary policy is important, they have to do what they have to do, but not all of the inflation is because on the supply side, it's been disrupted and a lot of people have exited. The supply side impact is more geopolitical and global than local and the MSME sector will certainly need some support.
You mentioned thermal power, coking coal prices are affected due to geopolitical conflicts. The focus is now more on renewable energies, where the capital intensity is lower. How do you think this will be impacted?
While renewables will continue to grow, they won't completely solve the problem, at least for a while. While a 400 GW target for 2030 is very aggressive and ambitious to pursue and achieve, India's energy needs will be much more than that. The second problem that renewable energy does not solve is storage, because many industries, the process industry, have to operate 24/7. So renewable energy plus storage is what a lot of processing industries will seek. Alternatively, renewables can be part of the mix, but they cannot replace the continuous supply you need. We are a few years away from all that. Although we can reduce our dependence on coal, it will continue to be an important part of our economy in the future, whether it is coking coal or thermal coal. Coking coal is an even more complex challenge that is required in steelmaking and can only be replaced when you have plenty of hydrogen available in abundance and at low cost. Otherwise, we will continue to import coking coal and that is where the trade agreement with Australia was important, for example. Thus, the cost of transporting coking coal to India will have decreased thanks to the trade agreement. But once again, it's at least 15-20 years away from the solution, which is hydrogen for example. This is why these sectors will continue to play an important role and for the world and for India, the transition to a greener future is a very complex transition. We can plan it well so that we don't do it in a way that disrupts society and the industry and do it smoothly.
What investment opportunities do you see emerging from the FTA with Australia and also from the pacts being negotiated with the EU/UK?
Australia and India complement each other in many ways, we don't compete with each other…specifically for India there are a lot of opportunities, firstly Australia imports pretty much all of its pharmaceuticals and India is only a very small part of it, so there's a great opportunity to develop that. Indian leather and textile exporters were disadvantaged by the fact that competing countries had a trade deal with Australia and had lower tariffs etc. which creates a very level playing field. India is already the second largest steel producer and continues to grow and Australia is a big supplier of coking coal. So it's an opportunity from Australia to India. There have also been discussions about medical tourism…the other area where links are growing is education. There are several areas where trade can grow. The EU, UK and USA already account for 40% of our exports. A question is therefore how to increase this share. But on a broader basis, beyond these markets, we should also consider new markets and Australia is a good example of this. We should also look at Africa, Latin America, Asia and even China to see how we can build our market.